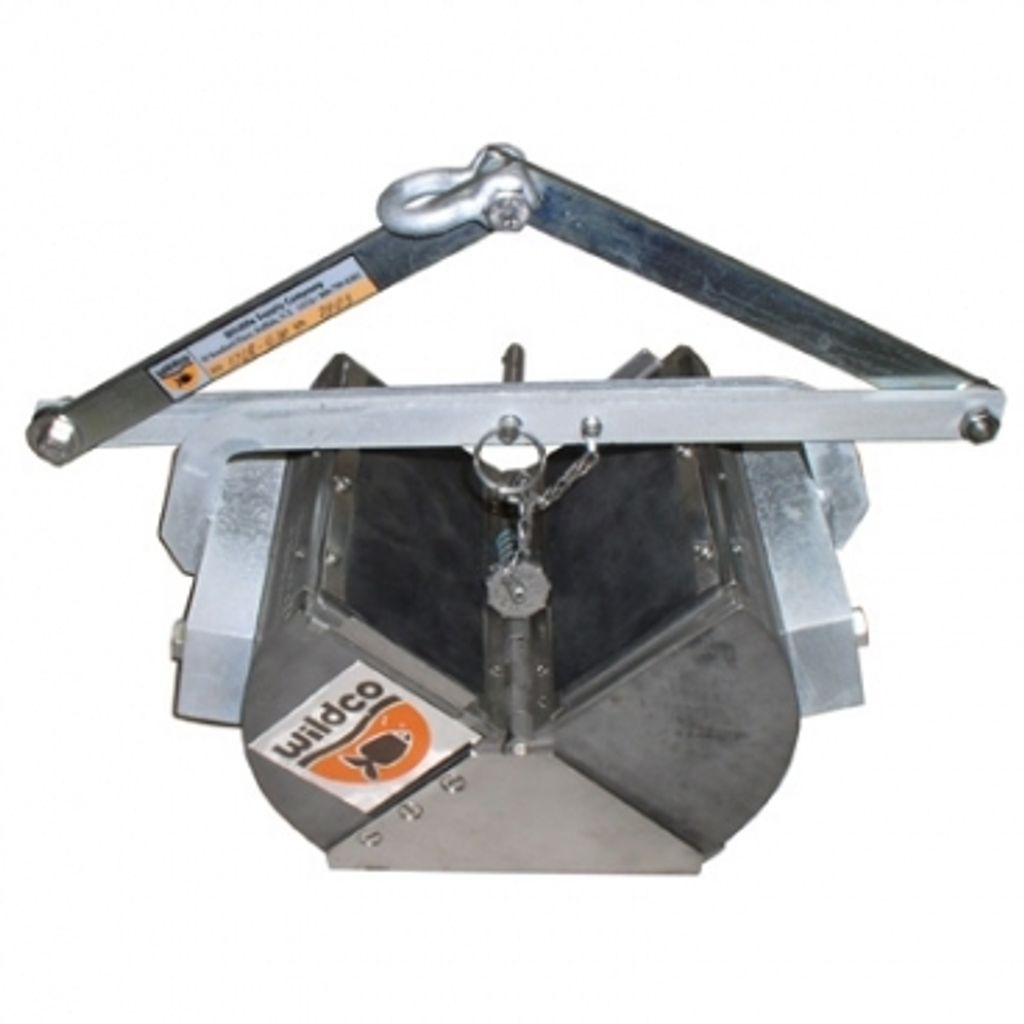 Petite Ponar Grab, 6 x 6" SS Scope
Choose this option for freshwater applications ONLY. Scoops are constructed of 316 stainless steel and lever arms are zinc plated. This sampler will rust if used in salt or brackish waters.

• Lighter by half than standard Ponar® Grab
• Designed for hand line operation
• Removable top screens
• Self-releasing pinch-pin™, heavy duty hinges
• Extra weights available for more penetration
• Center pivot for low bottom disturbance
This scaled-down sampler gives a whole new meaning to the word "petite." We mean it can be easily carried by one person in one hand. You may still need good muscle mass, but since it weighs under 25 pounds, you can use it on a line without the winch and crane recommended for the larger version. This dredge shares the same basic design as our standard Ponar® sampler with stainless-steel construction and cast scoops. Uses 3/16"+ line or 61-B14 cable, sold separately. Also available with carrying case (3-1728-G32).
Materials: 316 stainless steel
Fasteners, screen: 18-8 stainless steel
Weight & volume: 6.8 kg (24 lb) weight; 2.4 Liter volume
Total weight: 14 kg (28 lb)
Sample area: 152 x 152 mm (6 x 6")
---