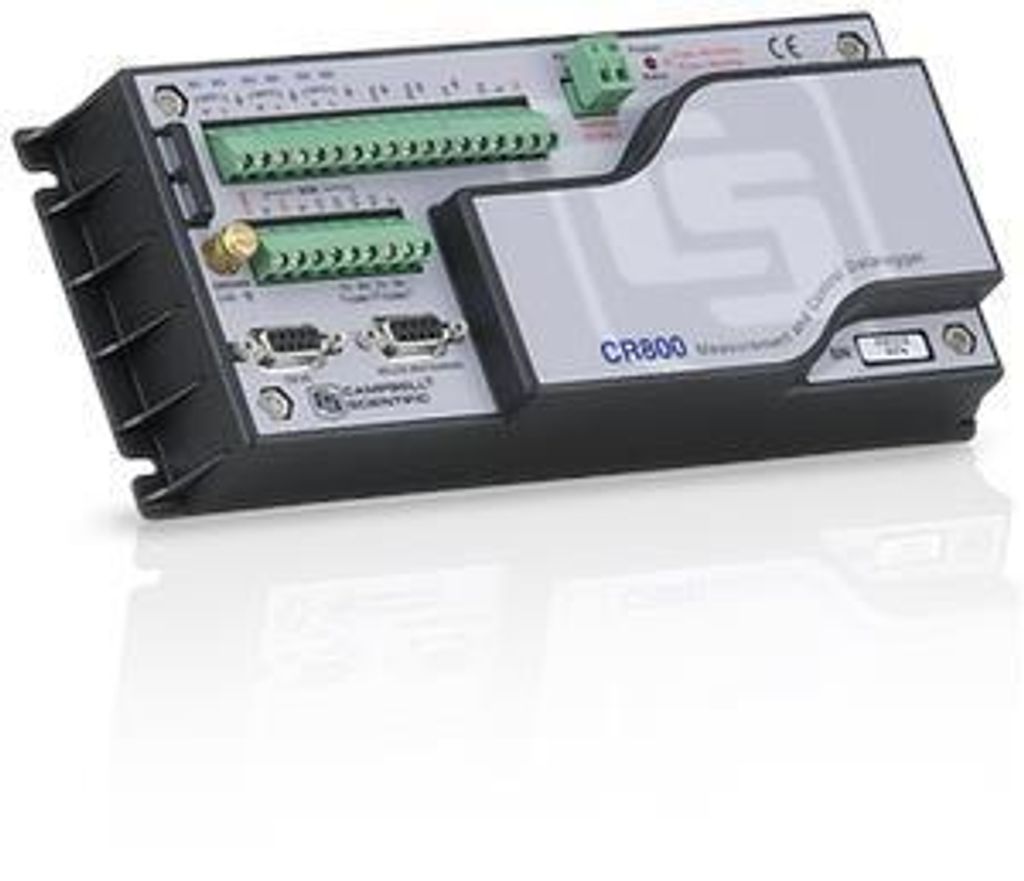 To perform checking & service for Campbell Scientific Datalogger CR800 Campbell Logger Research-grade datalogger
Cost inclusive of Workmanship, Display Test, Instrument Accuracy Check, Internal Wiring inspection and testing.
Note : exclude repair and part replacement
The CR800 is a smaller, research-grade datalogger designed for stand-alone operation in harsh, remote environments. It is intended for smaller configurations in which fewer sensors will be measured. Each CR800 reads input from sensors, then transmits the data via a communication peripheral; most sensors and telecommunication devices are compatible. Multiple CR800s can be configured as a network or units can be deployed individually.
Another datalogger, the CR850, is similar to the CR800, but it has an integrated keyboard and display screen for on-site control.
Benefits and Features
Ideal applications include wind profiling, weather stations, ETo/agriculture, air quality, soil moisture, water level/stage, aquaculture, vehicle testing, Time Domain Reflectometry, SCADA, and water quality
Simpler in design, the CR800 and CR850 are easier to program and wire.
Serial communications with serial sensors and devices supported via I/O port pairs
Contains custom ASIC chip that expands pulse count, control port, and serial communications capabilities
Compatible with channel expansion peripherals allowing you to expand your system
Supports PakBus, Modbus, SDI-12, and DNP3 protocols
Includes both an CS I/O port and an RS-232 port for connecting communication devices
Gas Discharge Tube (GDT) protected inputs
Battery-backed SRAM and clock that ensure data, programs, and accurate time are maintained while datalogger is disconnected from the main power source
Program with LoggerNet, PC400, or ShortCut to fit your setup.
---