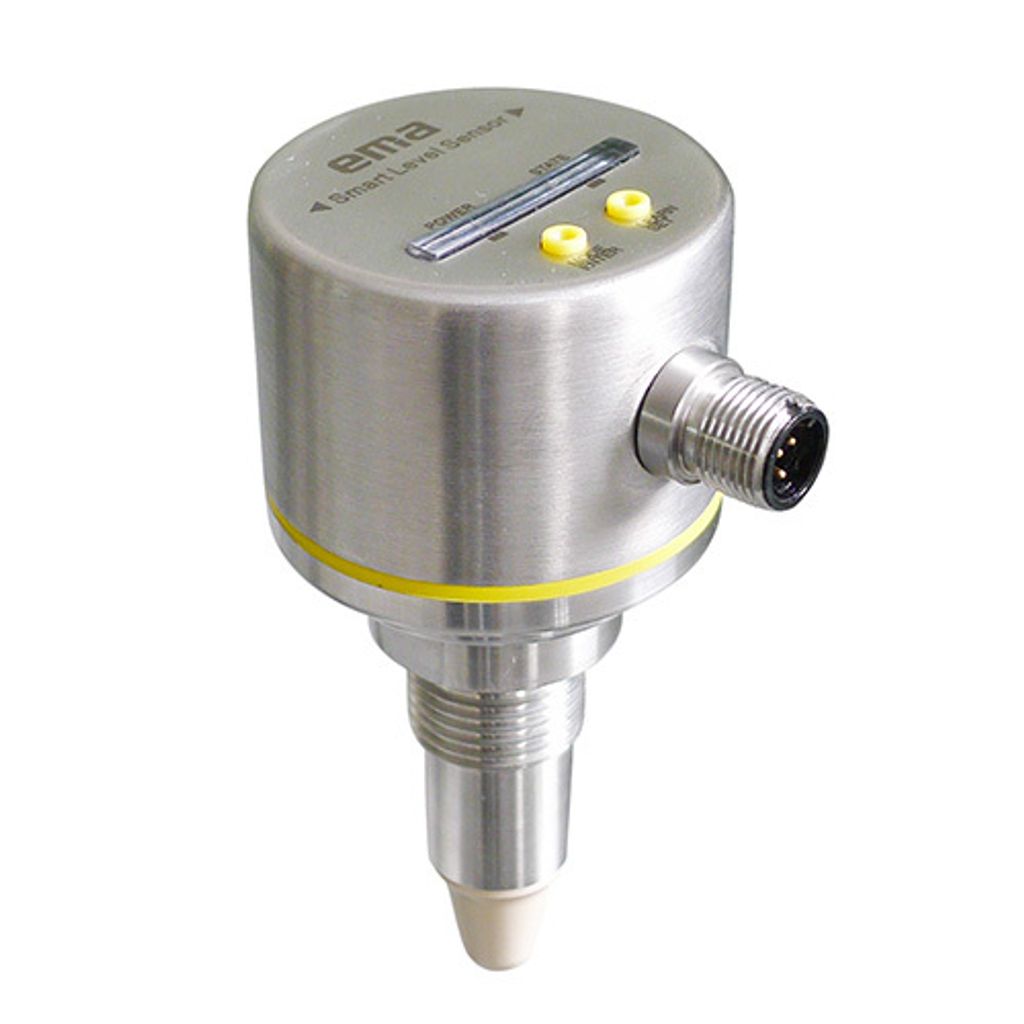 EMA Electronics High-Frequency Level Switches
*CONTACT US FOR PRICE OR QUOTATION*
Two types: Standard and High-temperature.
Longer length of probe is available.
Suitable for liquid, paste, small bulk and powder.
Especially suitable for sticky liquid, to avoid false alarm.
Smart learning function via the buttons without any software setting.
Probe material PEEK can be used directly in food and paramedical industry.
Point-to-Point level measurement with high and low point detection. It can be mounted horizontally or vertically.
All stainless steel materials. The protection rating IP68/IP69K.
LC series smart High-Frequency Level Switch is developed by EMA for many years. It has reached to a new standard in terms of cost-effectiveness and reliability. In the process of industrial processing, sometimes it is necessary to detect high viscosity liquid and powder media, or powder with high humidity. Sticky medium are easy to stick to the sensing probe, so it could possibly lead to false alarm. Therefore, EMA's NEW frequency level switch, whether viscous materials or under static condition, will not be stuck on the probe, providing a high reliability level detection.

Common sticky materials; for example, chocolate syrup, yogurt, medicinal powder. This product is suitable for various applications. It's NOT affected by foam, sticky flow, electrostatic, medium separation, suspended particles, and temperature changes. Therefore, it can meet the requirements of the most demanding applications.

The LC series level switch is made of stainless steel, and the probe is made of hygienic material PEEK. This material has corrosion resistance, aging resistance and solubility resistance. The medium temperature of the standard type is between -40...120℃. The high temperature type can reach to 200℃, and the protection rating is IP68. With sanitary adapters, the protection rating can reach to IP69K, which meets the hygienic standards of food, beverage and pharmaceutical industries. Thanks to its small size, the probe only needs to be immersed in 18 mm of material, and can even be installed in a small diameter pipe.

With the built-in high-end frequency scanning technology, the product provide real intelligent one-button learning function, which can automatically learn materials without any software settings by simply pressing the button. This point-to-point level sensor can prevent pump idling and empty pipe alarm in additional to common applications such as high and low point level detection of storage tank or pipes and separation detection of different medium. It can be installed horizontally or vertically. Long length of probe of 150 mm and 250 mm are available for your selection.

Features:
Thread: G1/2"A
Output: PNP/NPN or RELAY
NO/NC setting: Yes
Learning function: Yes
Housing material: Stainless steel 316L
Probe material: PEEK
Operating voltage: 18…36VDC
Operating pressure: Max.40 bar
Medium temperature: Standard type -40…120℃/High temperature type -40…200℃
Protection rating: IP68/IP69K
---