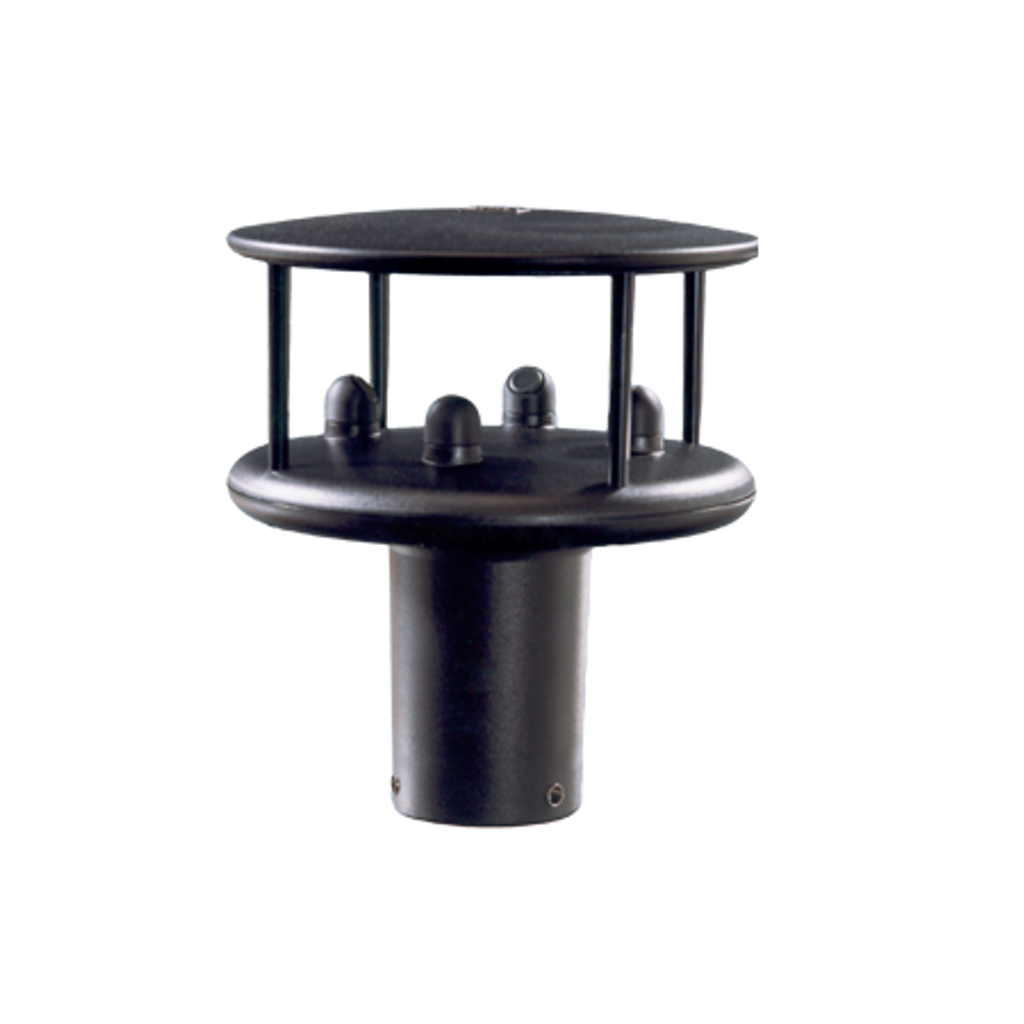 Gill Instruments WindSonic 60: Low Cost Ultrasonic Wind Sensor
*kindly email to sureserv@sureserv.com.my for product inquiry and quotation*
The Gill WindSonic is a low-cost 2-axis ultrasonic anemometer, providing wind speed (0-60m/s) and direction data in a robust housing. This anemometer has no moving parts, offering maintenance-free operation in a wide range of applications.
Key Features
Wind Speed & Direction Sensor
Low Power consumption
0-60m/s (116 knots) Wind Speed
Fast start-up
0-359° Wind Direction
Solid-state - maintenance-free
NMEA output
Corrosion Free
Wind Speed
Range: 0-60m/s
Accuracy: ±2% @ 12m/s
Resolution: 0.01m/s (0.02 knots)
Response Time: 0.25 seconds
Threshold: 0.01m/s
Wind Direction Range: 0-359º (no dead band)
Accuracy: ±2º @ 12m/s
Resolution: 1º
Response Time: 0.25 seconds
Measurement
Ultrasonic Output Rate: 0.25, 0.5, 1, 2 or 4 Hz
Parameters: Wind speed and direction or U and V (vectors)
Units of Measure: m/s, knots, mph, kph, ft/min
Outputs
Option 1: RS232
Option 2: RS232 + RS422 + RS485 + NMEA 0183
Option 3: RS232, RS422, RS485, NMEA 0183, 0-5V or, 0-20mA or 4-20mA
Option 4: SDI-12 (refer to manual or separate datasheet for technical specification)
Baud Rate: 2400 to 38400
Anemometer Status: Supplied as part of standard message
Power Requirement
Anemometer:
5-30VDC Option 1 & 2
7-30VDC Option 3
9-30VDC Option 4
Current Drain:
Dependant on option selected eg. <2mA @ 12V (SDI-12) to 44mA @ 12V (4-20mA). Refer to manual for further advice.
Start up time < 5 seconds
Mechanical
External Construction: LURAN S KR 2861/1C ASA/PC6
Size: 142mm x 163mm
Weight: 0.5kg
Environmental
Protection Class: IP66
Operating Temperature: -35ºC to +70ºC
Storage Temperature: -40ºC to +80ºC
Operating Humidity: <5% to 100% RH
EMC: EN 61326: 1998
Precipitation: 300mm/hr
Operational
MTBF: 15 Years
Warranty: 2 Years
Factory Calibration: Traceable to National Standards
Accessories
Pipe Mounting: 44.45mm (1.75") diameter
WindView Software: Display / Logging Download here
Cables: Available to match output options
Display: See Gill Display
Customer comments
| Author/Date | Rating | Comment |
| --- | --- | --- |
---