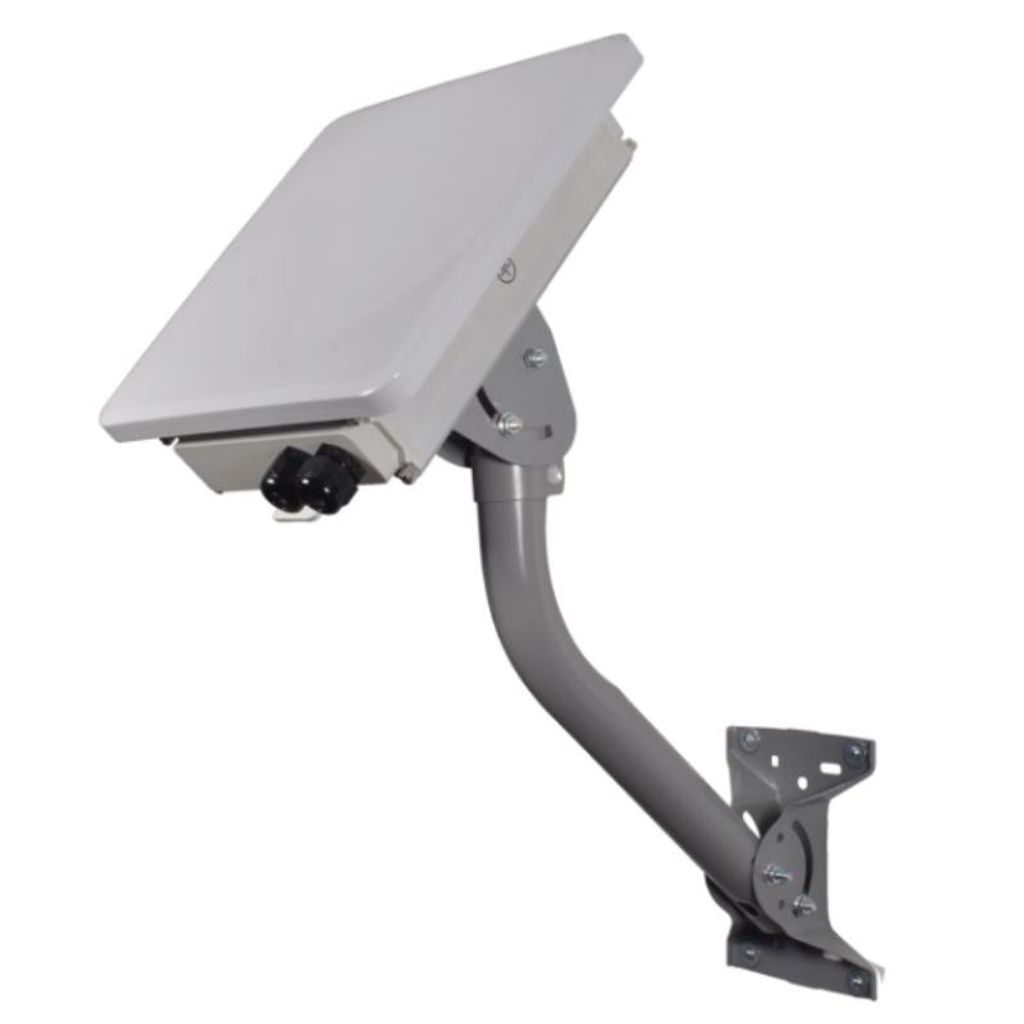 Hughes 9502 BGAN M2M One Piece Terminal
Hughes 9502 BGAN M2M Integrated Antenna Satellite Data Management Terminal- One Piece
The world's most advanced, all-IP, BGAN machine-to-machine satellite terminal with integrated antenna and highest IP-66 ingress protection industry rating for outdoor installation. Reliable, Compact, Affordable & Best in class.
The Hughes 9502 One Piece M2M BGAN is as an alternative to the external antenna version of the 9502, this product integrates the 9502 modem with a compact antenna to create a single-piece, integrated, rugged terminal to withstand the most extreme weather conditions. Providing reliable IP connectivity over the Inmarsat Broadband Global Area Network (BGAN), it includes backup and out-of-band management to primary site communications. This terminal is ideal for SCADA and unattended sites equipped for machine-to-machine (M2M) applications such as environmental monitoring, SmartGrid, pipeline monitoring/ control, compressor monitoring/control, well site automation and surveillance.
"Always on" IP Connectivity
Its exceptional low power consumption (<1W idle) makes it possible to provide end-to-end IP connectivity to sites "off-the- grid". This breakthrough enables "always on" IP connectivity to powerchallenged locations which rely upon solar-battery arrays with limited power budgets.
M2M Services
The new M2M service does not bill for overhead data related to establishing or reestablishing a connection to the BGAN satellite network, keeping service costs extremely lower than traditional BGAN services for low-bandwidth applications. This breakthrough provides end-to-end IP connectivity to power-challenged locations that rely upon solar battery arrays involving sensitive power budgets.
Standard Package Includes:
Hughes 9502 modem
Hughes 9502 chassis
Class 2 External Antenna
IP-66 housing with end caps
Flat panel antenna
---