LaMotte Horizontal Water Sampler w/messenger & SS component
Collect water samples quickly and easily! This newly designed horizontal water sampler allows water to be sampled at specific depths. A 20 meter calibrated line, marked at one meter intervals, is included. The clear acrylic tube allows a visual inspection of the sample prior to dispensing and holds approximately 1,200 mL of sample.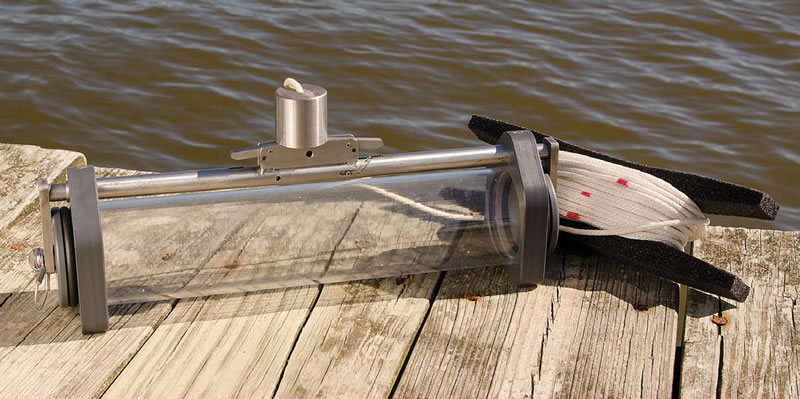 Send the weighted messenger down the line to trip the closing mechanism at the desired depth. A sampling port allows dispensing of small aliquots of sample, or open one chamber end cap to dispense
larger aliquots.
Designed for educational use.

Rugged stainless steel components.

Suitable for sampling fresh, brackish or salt water.
---