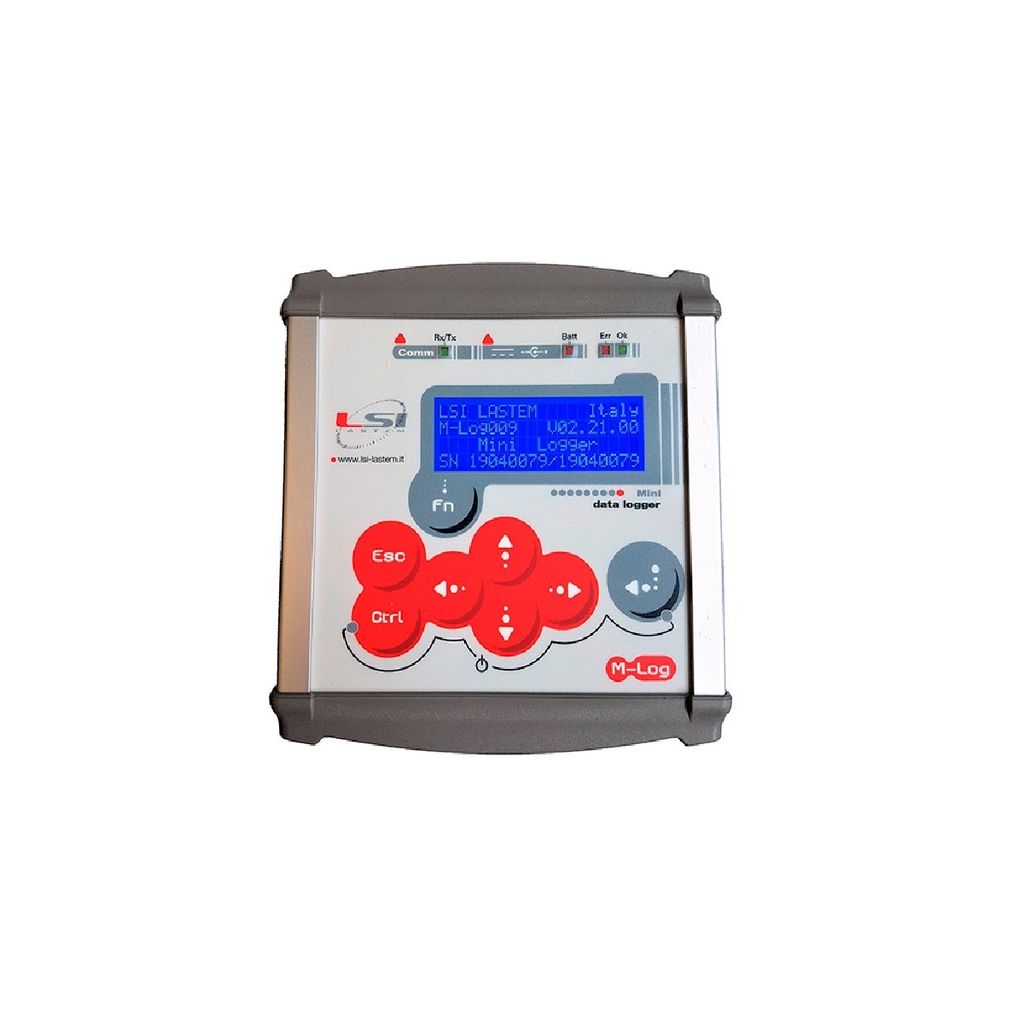 LSI Lastem M-Log Datalogger
*kindly email to sureserv@sureserv.com.my for product inquiry and quotation*
M-Log is a line of compact data loggers for portable indoor applications. Small and flexible, but also powerful and reliable, M-Log can be used in a virtually unlimited range of applications
Highlights
N.4/8 analog inputs, n.1 digital input, n.1 RS232 Input;
Auto-recognition of connected sensors;
Input for serial sensors;
Extremely low power consumption and integrated batteries;
N. 50 measurements between channels for sensor acquisition and derived quantities;
Internal library for calculating derived quantities and mathematical, statistical calculations;
8 MB Flash Memory;
Modbus-RTU Master/Slave, TTY protocols;
N. 2 RS232 ports;
Switched power supply outputs to trigger external devices with programmable logics or events;
Sensors acquisition rate from 1s to 12 hours;
Statistic elaboration rate from 1 s to 12 hours;
Connection to the PC via RS232 (USB /Ethernet with external accessories);
Display and keyboard.

Inputs for serial sensors
The M-Log COM-2 port can be connected to hot wire anemometers or to sensors with Modbus-RTU protocol output.
Sensors acquisition rate
Acquisition rate is programmable for each input (from 1 sec to 12 hours). M-Log manages 4 channels from analog inputs and 8 derived quantities in 1 sec. To limit energy consumption from sensors requiring power supply, it is possible to set an advanced power supply from the acquisition event (warm-up), that is interrupted immediately after the acquisition itself.
Data elaboration
The raw measured values can be stored directly as instantaneous values, or be stored as statistical processing (n. 1 base, form 1 sec to 12 hours);
Average, minimum, maximum, standard deviation;
Wind elaborations;
Totals.
Derived and calculated quantities
Internal library of derived environmental quantities. These calculations use acquired quantities, constant values and other calculated quantities. The library also includes mathematical functions. M-Log manages up to 50 channels between acquired, derived and calculated quantities.
Data memory
Internal memory (8MB) allows to store data typically for several weeks. The registration structure is circular. In the model (ELO009) with MiniDIN inputs the data is stored in "surveys" with progressive numbering and data/time start/end.
To know more kindly visit: https://www.lsi-lastem.com/products/data-loggers/m-log/
---