MJK Ultrasonic Level Transmitter
SKU: 201215
SHUTTLE - ULTRASONIC LEVEL MEASUREMENT
FEATURES
The low spread of the sensor beam enables mounting even close to the wall of the well.
The ultrasonic beam is shot from a distance, which makes the Shuttle a well-working solution also in case of corrosive or chemical content just as well as drinking water.
Depending on the sensor, the measuring range differs from 0-10cm up to 0-25m.
Get instant readings of distance to surface, strength of signal, current alarms and more.
SPECIFICATIONS
Range:

0 - 12 m, 0 - 15 m or 0 - 25 m

Power supply:

230 / 115 V AC ± 10 %, 10 - 30 V DC

Accuracy:

Better than ± 0.2 %

Outputs:

Analog: 4 - 20 mA,max. load 500 Ω, Digital: 2 x relays with programmable NO/NC
SHUTTLE IS A STABLE AND INTELLIGENT LEVEL TRANSMITTER WHICH REQUIRES A MINIMUM OF MAINTENANCE.
Shuttle is mainly used in wastewater wells, sewer wells and drinking water reservoirs. Shuttle is also used to measure water levels in harbors, canals etc.
Shuttle is working with a very low spread of the ultrasonic beam, which eases the installation process.
Thanks to the wizard and a clear symbolic display, Shuttle is simple to use and install.
The two built-in relays can be used as a level/system alarm or pump controller.
MJK's Shuttle® provides reliable non-contact ultrasonic measurement of waste water.
Shuttle has a high power function that allows steady, reliable level measurements in turbulent, high solids/pollution content or lightly foamy waters.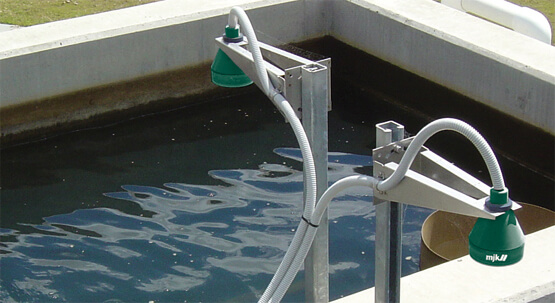 Shuttle is monitoring the level of a drinking water facility in northern Norway. Using ultrasonic measurement in drinking water, the non physical contact of the water, insures high hygiene standards in the measured drinking water.
The level measurement is used for controlling the pumps and alarms based on the level measurement.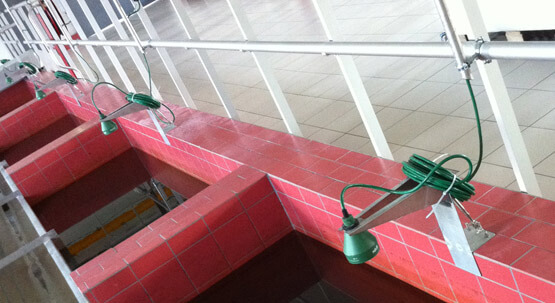 Lead Time Delivery: 4 - 8 weeks
Data Sheet:
https://mjk.com/media/2561/us-21-shuttle-1904.pdf
Customer comments
| Author/Date | Rating | Comment |
| --- | --- | --- |
---