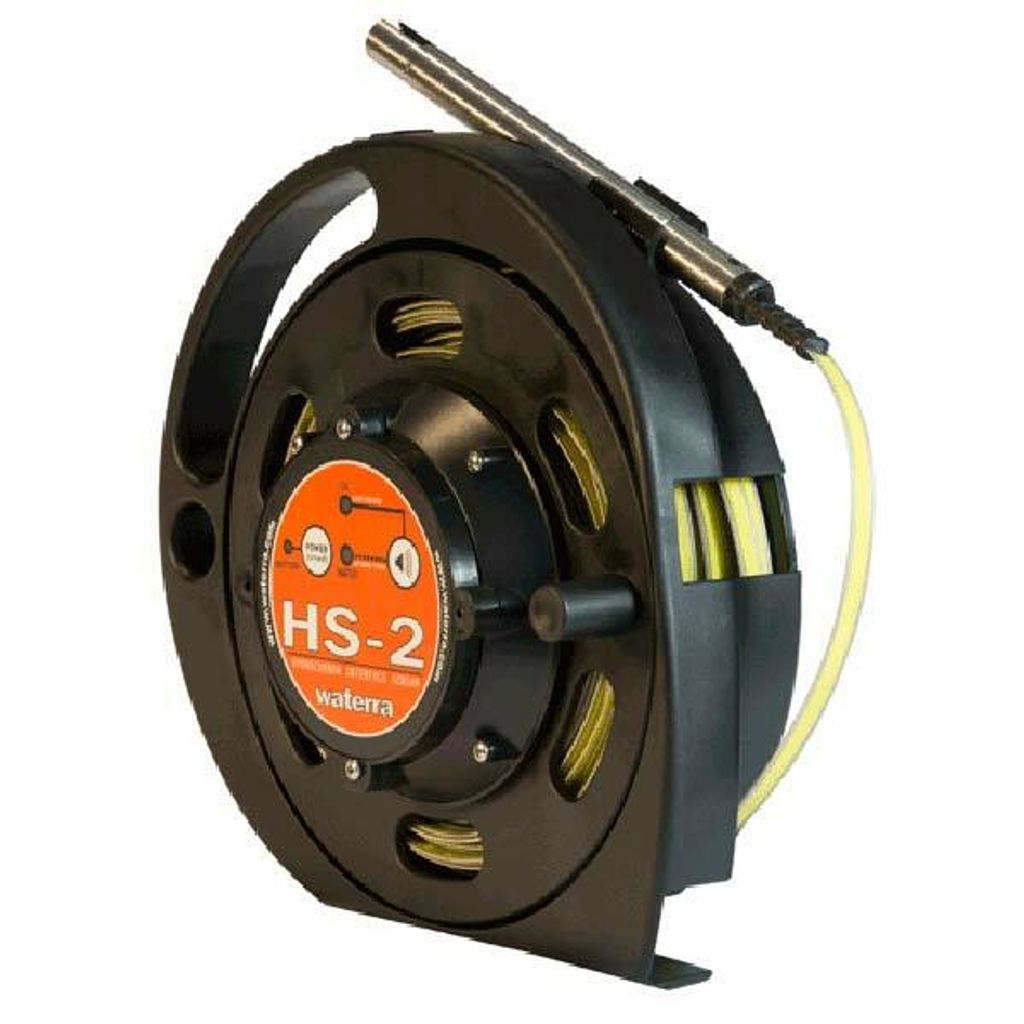 Waterra Oil-Water Interface Sensors HS-2 Closed Reel 30m
HS-2 Waterra Oil – Water Interface Sensors represent some of the most advanced technology available today for hydrocarbon product layer measurement. These devices utilize sophisticated ultrasonic sensors to help define the product layer. Tests have shown that these sensors are more sensitive in a broader range of hydrocarbon products than conventional optical systems.

WATERRA OIL-WATER INTERFACE SENSORS
HS-2 FEATURES
auto shut-off
rugged modular construction
powered by 4 AA batteries
membrane ON/OFF switch
extremely low power consumption
sensor's probe is 5/8″ diameter 316 stainless steel
probe snaps into a probe holder on the side of the reel when not in use
ultrasonic transducer used to detect hydrocarbons and a conductivity sensor to detect water
dog bone polyethylene tape cross-section design prevents adherence to wet surfaces such as well casings
metric tapes are graduated to the nearest millimeter
imperial tapes are graduated to the nearest 1/100 of a foot

The HS-2 line of Waterra Oil – Water Interface Sensors use tough, plastic reels to protect the stainless steel tape from damage and dirt while the tape is stored on the reel. They are made from black polyethylene and their lightweight and slim profile make them very portable.
Customer comments
| Author/Date | Rating | Comment |
| --- | --- | --- |
---