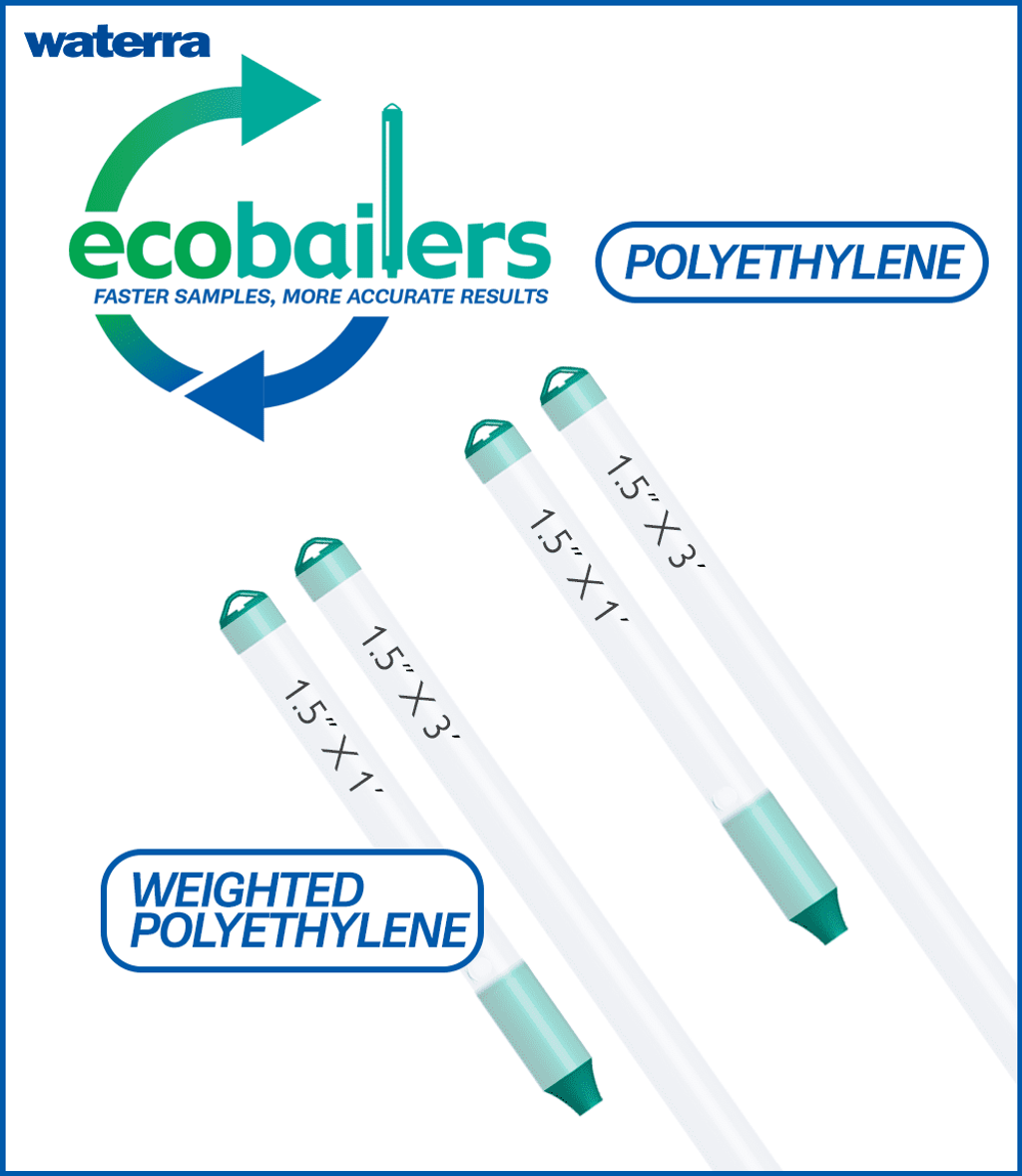 Waterra Polyethylene eco Bailers Groundwater Sampler Weighted Polyethylene Ecobailer, 1.5" diam. X 36"L (1pcs)
WEIGHTED PolyEthylene (PE) eco Bailer 1.5 inch (38 mm) OD
– 3 feet (76cm), 1025 ml, 24 per case

Polyethylene eco Bailers 1.5 inch (38 mm) OD come in:
One and Three Foot Lengths
Regular and Weighted Options
Weighted Polyethylene (PE) eco Bailers use the same design as the popular Clear PVC eco Bailers. They also feature a thicker tube wall than competing models. As a result, our Weighted eco Bailers are less likely to bend when handled. Bent bailers will oscillate when travelling down the well column and they will sink more slowly.
---